THURSDAY, April 9th
Service at 7:30pm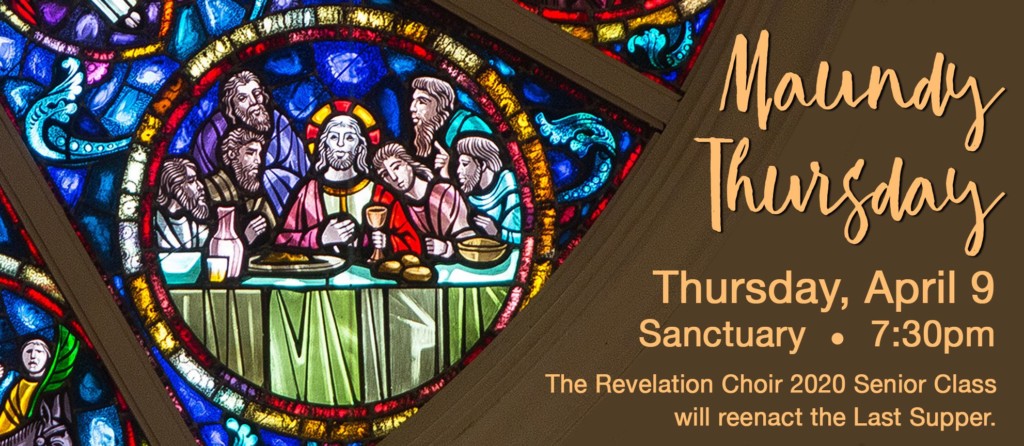 Join Rev. Jack Gibson and the Revelation Youth Choir Senior Class of 2020 for a Maundy Thursday worship service.
The seniors will perform their traditional reenactment of the Last Supper.
This is a unique way for your whole family to experience the Last Supper and Holy Communion.